WORK PARTIES:
For the month of October, Dan will be having a work party every Sunday. Please meet at his house by 7:30 am to help load material needed for the work party.
Dan will be letting us know when he will need at least 20 people to help put up cable, posts and gates in Jack Steele's Field. This needs to be done before the ground freezes.
CALLING ALL MEMBERS!
We need members present at the next meeting so we can vote on By-Law changes. We currently have 210 members and need at least 21 members present in order to vote.



VERY IMPORTANT NEWS!!
Task Force Forum:
Dan is urging all of us to attend these forums to show support and voice your opinion on the task force recommendations. Oct 22nd-Bangor, Oct 27th-Presque Isle, Oct 28th-Auburn, Oct 30th-Sanford. The times are all 6pm-8pm. If you can not attend any of these meetings, a written recommendation can be emailed to
ATV.Taskforce@maine.gov
or mailed by Nov 15th to Governor's ATV Task Force, c/o Maine Dept of Inland Fisheries & Wildlife, Station #41., Augusta, ME 04333. Dates and locations are listed on website:
www.atvmaine.org
or call Dan at 562-8873.
Nov/Nominations of Officers & Board of Directors !!
Please be thinking of someone you would like to nominate for these positions at the next meeting: President, Vice President, Secretary, Treasurer, and 4 Board of Directors positions.
Welcome New Members:
Allen Gurney
John Aresco
Paul Cayer
Ty Giberson
Kristen Mitchell
Donald Justard
Jamie & Nancy Milledge
Robert & Jeanette Ouellette
Peter Thibeault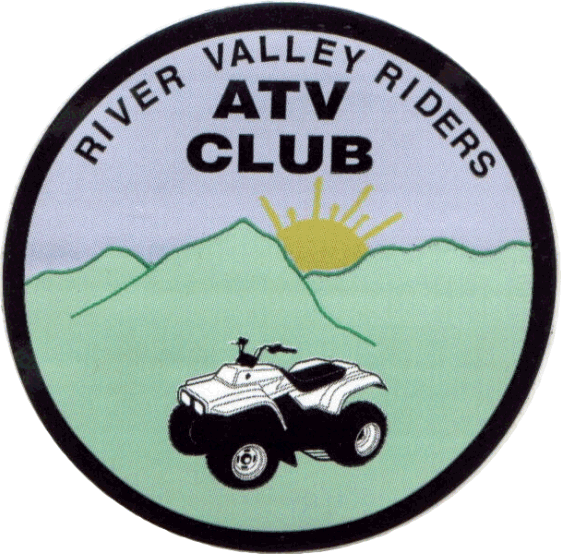 Meeting Dates:
Every 1st Tuesday of the month.
Location: Upstairs at the Mexico Chicken Coop
Time: 6:30 pm
Next Meeting Date:
Tuesday, November 4th at 6:30 pm
Poker Run/Pig Roast Results:
1st Prize: Miranda Shurtleff
2nd: Art Bousquet
3rd: Penny Thompson
50/50 Winner: Skip Douglas Jr.
Gift Certificate Winners:
Ken's Yamaha - Skip Douglas Jr.
Bordeau & Son Small Engine Repair: Dan Mitchell
Peter Capponi
Mt. Valley Sports: Ty Giberson
Irish Inc.: Iris Osgood
Wildcat Enterprises: Skip Douglas Jr.
Hats (from Mainely Sports)
Dick Theriault
Debbie Mitchell
Ty Giberson
Pam Robbins
Profits: $613.62
Monthly Meeting 50/50 Winner: Frank Bean